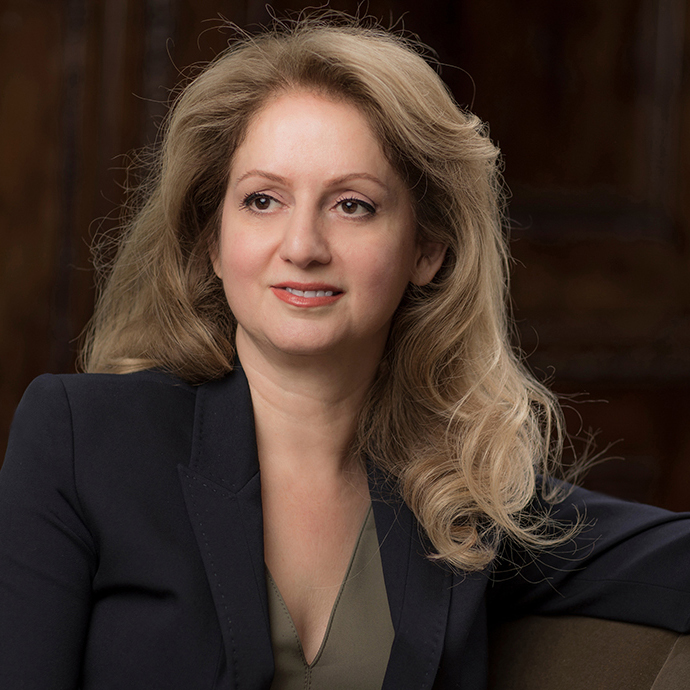 Amy Meshkati
With over 30 years of experience in the field of hair restoration and research, Amy Meshkati is recognised as one of the world's leading hair specialists.
Amy began working in the field in 1985 in Paris. Driven by her passion for research and eager to find real, lasting solutions to hair loss, she has conducted research that has paved the way for a range of exclusive procedures and preventive care measures.
One of Amy's career hallmarks was the development of Nanoprocedure. This groundbreaking non-surgical hair restoration solution has enabled Amy to treat people around the globe, including celebrities and world leaders.
Values
This unique expertise combined with an artistic sensitivity, has contributed to the unparalleled reputation of our procedures and products worldwide.
Meshkati plays an important role in initiatives that support the arts, sharing our passion for creativity and talent with the broadest possible audience. 
Le Dome is a cultural and scientific organisation dedicated to presenting and promoting cultural heritage and advances in science. The venue is located in a dramatic, double-height loft space on the top floor of 10 Grosvenor Place, Belgravia, London.
Address
10-11 Grosvenor Place, Belgravia, London, SW1X 7HH
+44 (0) 20 7823 2020